Why we do what we do
The setting: A working transport system is vital for economic development. Efficient, reliable and sustainable logistics are essential precondition to accommodate customer demand, keep storage costs at a minimum and secure replenishment of materials for production.
The significance of the topic goes far beyond national borders. Integrated logistics are essential particularly for the landlocked states like Zambia or Botswana. On a basic level, working transport systems ensure supply of custom-able goods even in remote areas of SADC-countries. On a higher level, Namibia and SADC countries as members of the competitive globalized world need to strengthen the position of the local industry.
To achieve these goals, the industry has to improve its performance through better service, professional management, target- and client- oriented development, and further education of professionals.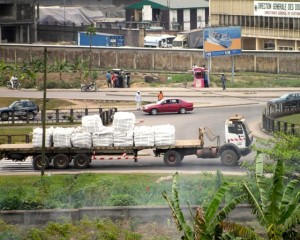 The mission: NGCL strives for excellence in logistics. Our mission is to contribute to the economic development of the country and the region by providing the expertise and strategies that promote and further logistics.
NGCL thus started its activities with education. We educate the future leader of the logistics industry, train staff and provide skills that the industry needs to realize its full potential. But the Centre immediately expanded its activities with research since knowing and learning more about the specific conditions of logistics in Southern Africa is essential not only for proper education but also for developing new strategies for the industry. Excellence also needs a sound network of experts. That's why we aim at gathering and connecting local and regional companies, industry partners and the administration and authorities in networking events and conferences.